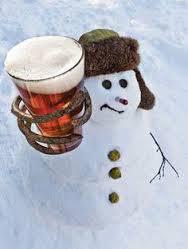 Winterfest 2016
(Friday January 22 – Sunday January 24, 2016)
A full Weekend of hashy fun, snow, trails, ice, cold drinks, fabulous Food, and much more, including stylish haberdashery.
The real animals of the Hash Kingdom, from close and afar, gathered around the Zurich Zoo to celebrate Winterfest 2016. Trails were laid and mostly found. Beer was downed, and mostly kept down. Delicious food was gorged on and reportedly resulted in multiple orgasms. Quim de la quim was invented, licked and gobbled down. Shamcock finally found his long lost son and we named him Smoking Cock.
Other highlights included:
The Naked Run – A hardy group of naked, drunk hashers braved the snow, cold and frost to follow a lengthy and complex trail of paprika chips around the building. Highlights included narrowly avoiding being stuck to a frozen car and a delightfully revealing circle RA'ed by But His Nut.
Shoe fairies – The highly-amusing and very artistic shoe fairies appeared during the night and made Slippery Digit's Sunday morning lay a little more time-consuming than he had planned.