Saturday, November 27, 2021
There will be separate charges for the run and dinner. Dinner to follow after circle. Covid Certificate required for dinner!
Regular 5 CHF hash cash for the run. A hash house horrors run will be taking place at the same time as the regular ZH3 trail.
Thanksgiving is for the whole family, but 4-legged family members should stay home during dinner.
The cost for Thanksgiving dinner:
30 CHF for Adults,
10 CHF for kids under 16
Register using this link! Limited to the first 60 adults who have registered and paid! 
Location: Quartierzentrum Bäckeranlage, Hohlstrasse 67, Zürich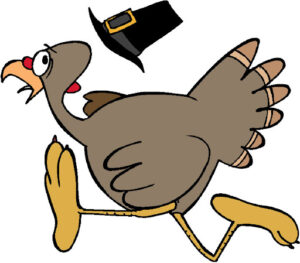 Payments are welcome via Bank Transfer:
Migros Bank AG, 8010 Zürich
BIC: MIGRCHZZXXX
IBAN: CH74 0840 1000 0519 9117 9
Account holder: Zürich Hash House Harriers
Address: Gloriastrasse 88, 8044 Zürich
Reason for payment: 2021 Thanksgiving (your Name, this one is important)
Who's Cummin'
| | Hash Name | Paid? | # Adults | # Kids |
| --- | --- | --- | --- | --- |
| 1 | Two boobs too many | Yes | 1 | 0 |
| 2 | Her Majesty Hardly Wines | Yes | 1 | 0 |
| 3 | Just Begging for It | Yes | 1 | 1 |
| 4 | Christian Harlot | Yes | 2 | 1 |
| 5 | Miss Fucktober | Yes | 1 | 0 |
| 6 | Big Top | Yes | 1 | 0 |
| 7 | Thumpher Inside | Yes | 1 | |
| 8 | Sloppy Seconds | Yes | 1 | |
| 9 | Canada wet | Yes | 1 | 0 |
| 10 | Premature Cocksucker | Yes | 2 | 1 |
| 11 | Wet&Ready | Yes | 2 | 0 |
| 12 | Schogginatrix | Yes | 1 | 0 |
| 13 | CopSucker | Yes | 1 | 0 |
| 14 | Slippy noStockings | No | 2 | 0 |
| 15 | Keys to the treasure | Yes | 2 | 0 |
| 16 | FE | No | 1 | |
| 17 | Belches with Wolves | Yes | 2 | 0 |
| 18 | Bend Rover | Yes | 1 | 0 |
| 19 | Just Sophie | Yes | 1 | 0 |
| 20 | Dr. NOB | Yes | 1 | |
| 21 | Asphalt Liquor | Yes | 2 | 2 |
| 22 | Gladiator | No | 2 | 1 |
| 23 | Kneels Sporadically | Yes | 2 | 2 |
| 24 | Stick a dick in it | Yes | 2 | 0 |
| 25 | Prosecco Popper | Yes | 2 | 0 |
| 26 | Just Rodrigo | Yes | 1 | 0 |
| 27 | Ice Footsie | Yes | 1 | 0 |
| 28 | Stogie Gibberish | Yes | 1 | 0 |
| 29 | Merry Chuggins | Yes | 1 | 0 |
| 30 | Bling Dong | Yes | 1 | 0 |
| 31 | One Night Wonder | Yes | 1 | |
| 32 | Saddam | Yes | 2 | 2 |
| 33 | Wet&Ready | No | 1 | |
| 34 | Just Kinga | Yes | 1 | 0 |
| 35 | Cavity Search | Yes | 1 | 0 |
| 36 | Virgin Hunter | No | 1 | 0 |
| 37 | Climbidia | No | 1 | 0 |
| 38 | | No | | |
| 39 | | | | |
| 40 | | | | |
| 41 | | | | |
| 42 | | | | |
| 43 | | | | |
| 44 | | | | |
| 45 | | | | |
| 46 | | | | |
| 47 | | | | |
| 48 | | | | |
| 49 | | | | |
| 50 | | | | |