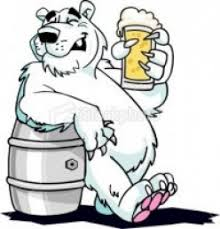 Winterfest 2020
7 – 9 February 2020 → in Kilchberg, ZH
Sign up for the most intimate Winterfest organised by the Zurich Hash House Harriers.

There will be plenty of ice chilled beer, the best laid trails us drunkards can manage, partying madness galore and if we start our weather dance now, there may even be snow!
Where am I going?
Pfadiheim Kilchberg Tüchelhölzli,
Nidelbadstrasse 50,
8802 Kilchberg
https://pfadiheim-kilchberg.ch/home/
Arrival by public transport:
Use Google maps
Nearest bus stops: Kilchberg ZH, Kirche or Rüschlikon, Säumerstrasse. Both stops are 8mins walk to the venue
NOTE: Kilchberg is NOT in zone 110. Make sure you have a 1-2 zone extension
Arrival by car: Use your GPS. Limited parking available near the venue, or off street parking a little further down.
How do I sign up?
SOLD OUT!!
Sign up form: https://forms.gle/QquYX7mmRAaJHKdc6
How much does it cost?
CHF 165 : Early bird (up to and including 31 Oct)
CHF 185 : Succulent chicken (up to and including 31 Dec)
CHF 200 : Dried up turkey (until the Winterfest weekend)
Please pay in advance!
Zurich Hash House Harriers

Migros Bank AG, 8010 Zürich
BIC: MIGRCHZZXXX
IBAN: CH74 0840 1000 0519 9117 9
Account holder: Zürich Hash House Harriers
Address: Schaffhauserstrasse 35, 8006 Zürich
What should I bring?
Bedding: ​A sleeping bag/blanket and pillow. The venue provides a scratchy wool blanket that is only washed twice a year and no pillows…
Drinking Vessel: ​Something you're fine consuming liquids out of.
Other important items: ​
torch/ flashlight
towel
some ear plugs
your preferred hangover cure
At least one pair of long running trousers/ leggings unless you like frozen balls
house shoes.
Things to leave at home: Your dignity, hope, fear of snow and sobriety.
Who can I call when I think I fucked up?
Schogginatrix: +41 76 609 75 45 (Primary fuck up resolver)
Squatty Potty: +41 78 681 94 20 (Secondary fuck up resolver)
Climbidia: +41 77 434 2473 (Tertiary fuck up resolver)
Christian Harlot: +41 79 272 6789 (Kitchen Queen)


Snowdule:
Friday 7 February:
17:00 Registration
19:00 Chalk Talk → R*n
20:00 Dinner
21:30 Circle
22:30 Saturday Pre-Lube party and games
Saturday 8 February:
09:00 Breakfast
10:15 Chalk Talk → Winter trail
13:00 Lunch in the venue
14:00 Winterfest 2020 Circle
16:30 Shower up you smelly people
17.30 Games/ load yourself up on jello shots
19:30 Dinner!!!!
21:00 Winterfest Party!
Party theme: It's never too late to have a happy childhood – dress up as your favourite superhero, cartoon character or just put on your best childlike bratish behaviour.

Post Dinner Winterfest Party, dance, drink, dance (or stay still), fall over!
Sunday 9 February:
09:00 Breakfast, regret life, count the bruises
10:00 Deadline for rooms to be cleared!
10:30 Hangover trail, slow, very slow, and likely shigtastic
12:00 THE final circle
14:00 Lunch
15:00 Bidding of farewells, confrontation with society, time to bugger off
Who's Cumming?
| | | | | |
| --- | --- | --- | --- | --- |
| Number | Hash Name | Home Hash | Paid? | Hab gear? |
| 1 | Schogginatrix | ZH3 | Yes | Paid |
| 2 | CopSucker | ZH3 | Yes | Paid |
| 3 | Butsvanakum | Frankfurt | Yes | N/A |
| 4 | Belches with Wolves | Zh3 | Yes | Paid |
| 5 | Cherry Popper | Zürich H3 | Yes | Paid |
| 6 | ¡Łåâáà! | Prague H3 | Yes | Paid |
| 7 | Snow Means No | Prague H3 | Yes | Paid |
| 8 | Cavity Search | ZH3 | Yes | N/A |
| 9 | Slippy noStockings | Frankfurt | Yes | Paid |
| 10 | Canada wet | Zh3 | Yes | Paid |
| 11 | Just In Beaver | Frankfurt H3 | Yes | N/A |
| 12 | Nip Yong Cum | Frankfurt H3 | | |
| 13 | Squatty Potty | Zurich H3 | Yes | Paid |
| 14 | Just One Hard Nipple | Stuttgart HHH | Yes | Paid |
| 15 | Christian Harlot | Zurich baby! | Yes | Paid |
| 16 | Slippery Digit | Zurich H3 | Yes | N/A |
| 17 | 20 Pound Pussy | IndyScent HHH | Yes | Paid |
| 18 | 2nd Row Hooker | Frankfurt H3 | | |
| 19 | Slippery Edge | Amsterdam H3 | Yes | Paid |
| 20 | Asphalt Liquor | ZH3 | Yes | Paid |
| 21 | PapaFKK | ZH3 | Yes | Paid |
| 22 | Cumming incorrectly | ZH3 | Yes | Yes |
| 23 | Meme | Bacon, Beer, and Beaver H3 | Yes | |
| 24 | 2 Flush | WSH3 | Yes | |
| 25 | Cums in Cider | Zurich | Yes | Paid |
| 26 | Sperm Doctor | Prague H3 | Yes | Paid |
| 27 | Climbidia | Zurich | Yes | |
| 28 | Wet&Ready | Zürich H3 | Yes | Paid |
| 29 | Thirsty Thursday | ZH3 | Yes | Paid |
| 30 | Big Top | ZH3 | Yes | Paid |
| 31 | Miss Fucktober | ZH3 | Yes | |
| 32 | David cop a Feel | ZH3 | Yes | Paid |
| 33 | Ice Footsie | ZH3 | Yes | Paid |
| 34 | Sloppy seconds | ZH3 | Yes | Paid |
| 35 | Smoking cock | Zurich | Yes | |
| 36 | Thumpher Inside | ZH3 | Yes | Paid |
| 37 | GLADIATOR PUSSY | Zurich | | |
| 38 | THE WEAPONEST ASS OF DESTRUCTIONGASM | Aargau Secret Location Hash | Yes | N/A |
| 39 | Chainsaw | ZH3 | Yes | Paid |
| 40 | Wet Down There | ZH3 | Yes | N/A |
| 41 | Un deux twat | ZH3 | Yes | N/A |
| 42 | Grab Me By The Pussy | ZH3 | Yes | N/A |
| 43 | Just Beggin' For It | Zurich | Yes | Paid |
| 44 | HelloKittyFucker | Stuttgart H3 | Yes | Paid |
| 45 | Ready 4the Shot | Stuttgart H3 | Yes | Paid |
| 46 | Just Lasse | ZH3 | Yes | Paid |
| 47 | Stogie Gibberish | ZH3 | Yes | Paid |
| 48 | Drop on Trail/ Grab my sack | ZH3 | | |
| 49 | Flash in the Pants | ZH3 | Yes | N/A |
| 50 | Cunil-Won't-Us | European Wandering Whore H3 | | N/A |
Waiting list
| | | | | |
| --- | --- | --- | --- | --- |
| Number | Hash Name | Home Hash | Paid | Hab gear? |