Zurich Hash House Harriers
Winterfest 2019
January 25 – 27 2019 →  in Zürich (Zoo)
Where am I going?
PfadihuusZüri.ch, Rolf-Balsiger-Strasse 8, 8044 Zürich
Post-postal address: http://pfadihuuszueri.ch/phz/pfadihuuszueri-ch/umgebung/
Arrival by car: Activate GPS, enter the above address, hope for the best. Parking possibilities are extremely limited and reserved for the Mismanagement. There is public parking somewhere, check out google maps, park at your own peril.
Arrival by public transport: Take any train to Hauptbahnhof Zurich, ZH and then take the Nr 6 Tram to the Zürich, Zoo (stop), walk the rest (there will be a marked trail).
What am I getting?

3 expertly, and one drunkenly laid trail.
3 super, and one naked circle.
3+ warm meals, and one yellow snowball.
All the Glühwein, beer and posh juice you can consume in one weekend.
The chance to compete in some highly competitive and sloshy games.
How do I sign up?
Sign up Form: https://goo.gl/forms/JINFPTBWQDgAbKz12
How much should I pay for this?
Early Bird: CHF 165 (sign up AND pay by Nov 1, 2018)
Thawed Chicken: CHF 180 (sign up AND pay by Jan 1, 2019)
Expired Turkey: CHF 195 (sign up AND pay by the day of Winterfest)
Please pay in advance!
Zurich Hash House Harriers
Migros Bank AG, 8010 Zürich
BIC: MIGRCHZZXXX
IBAN: CH74 0840 1000 0519 9117 9
Account holder: Zürich Hash House Harriers
Address: Schaffhauserstrasse 35, 8006 Zürich
Memo, winter fest
What should I bring?
Bedding: A sleeping bag/blanket. The venue provides a pillow and sheets and scratchy wool blanket. Cover your body with what you feel comfortable with.
Drinking Vessel: Something you're fine consuming liquids out of.
Other important items: A Flashlight/torch to light the way on all nightly outings, a towel, some ear plugs (or other snore suppressors), your preferred hangover cure, AND house shoes.
Things to leave at home: Your dignity, hope, fear of snow(/insert oxford comma) and sobriety.
Who can I call when I think I fucked up?
Slippery Digit: +41 78 783 22 66 (Primary fuck up resolver)
Schogginatrix: +41 76 609 75 45  (Secondary fuck up resolver)
Snowdule: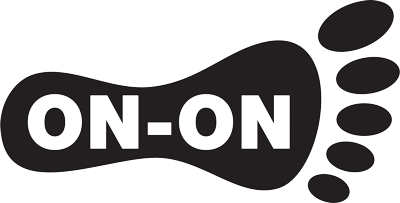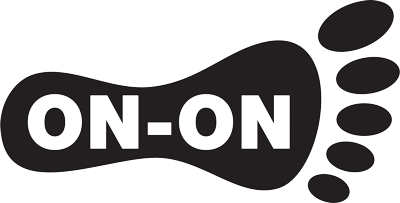 Friday 25 January:
17:00         Registration
19:00         Chalk Talk → R*n
20:00         Extreme warmth provided by an indoor circle
21:31         Dinner!!!
22:17        Saturday Pre-Lube party and games
Saturday 26 January:
09:00-10:00    Breakfast
10:33         Chalk Talk → Winter trail
13:00        Lunch, warmish
14:00         Winterfest 2018 Circle of frozen balls and chiseled nipples!
16:30         Winter Hash Games
19:30         Dinner!!!!
Post Dinner Winterfest Party, dance, drink, dance (or stay still), fall over!
Party theme: Anything goes, unleash your inner arctic beast! (Costumes required, unless you're boring or broke)
Sunday 27 January:
08:30         Breakfast, regret life, count the bruises, don't look at yourself in the mirror
10:00         Deadline for rooms to be cleared!
10:30         Hangover trail, slow, very slow, and likely shigtastic
12:00         THE final circle
15:00        Bidding of farewells, confrontation with society, time to bugger off
Who's Cumming?
| | | | |
| --- | --- | --- | --- |
| Nr. | Hasher | Home Kennel | Paid? |
| 1 | Christian Harlot | Zurich H3 | YES |
| 2 | Vulva las Vegas | Zurich H3 | YES |
| 3 | Thirsty Thursday | Zurich H3 | YES |
| 4 | Sticky Fingers | Zurich H3 | YES |
| 5 | Weapons of Ass Destruction | Zurich H3 | YES |
| 6 | Naked and Wasted | Zurich H3 | YES |
| 7 | Schogginatrix | Zurich H3 | YES |
| 8 | Cavity Search | Zurich H3 | YES |
| 9 | Squatty Potty | Zurich H3 | YES |
| 10 | Climbidia | Zurich H3 | YES |
| 11 | Ice Footsie | Zurich H3 | YES |
| 12 | Dog Woody | Zurich H3 | YES |
| 13 | Grab me by the Pussy | Zurich H3 | YES |
| 14 | Un Deux Twat | Zurich H3 | YES |
| 15 | Just Crinchy | Zurich H3 | YES |
| 16 | Cum in Cider | Zurich H3 | YES |
| 17 | Slippery Digit | Zurich H3 | YES |
| 18 | Asphalt Liquor | Zurich H3 | YES |
| 19 | Papacaca | Zurich H3 | YES |
| 20 | David Cop a Feel | Zurich H3 | YES |
| 21 | Cherry Popper | Zurich H3 | YES |
| 22 | Wet&Ready | Zurich H3 | YES |
| 23 | Putin My Sister | Sembach H3 | YES |
| 24 | 20 Pound Pussy | IndyScent HHH | YES |
| 25 | Leg-O My Mom | Sembach H3 | YES |
| 26 | Easily Satisfied | Sembach H3 | YES |
| 27 | Quicky in the Woods | Zurich H3 | YES |
| 28 | Premature Cocksucker | Zurich H3 | YES |
| 29 | Just Marina | Zurich H3 | YES |
| 30 | Fishy Hooker | Zurich H3 | YES |
| 31 | Just Zach | Sembach H3 | YES |
| 32 | Just Elias | Zurich H3 | YES |
| 33 | Just Made | Zurich H3 | YES |
| 34 | Just in Beaver | Frankfurt H3 | YES |
| 35 | Smokin Cock | Zurich H3 | YES |
| 36 | Just Jakub | Zurich H3 | YES |
| 37 | Grab My Sack/Drops on Trail | Zurich H3 | YES |
| 38 | Cunil-Wont+Us | Bahrain H3 |   |
| 39 | Shalom Kitty | Shekou H3 |   |
| 40 |   |   |   |